When I discovered photography, I was 4 years old. My first camera was a pink Vivitar camera that was point and shoot but digital. I loved it and I took it everywhere I went. I had it in a case that I would wear around my neck. I would take photos of things around the house and my family; the photos were inferior quality and I laugh so hard looking back on them. My first camera was the first time I found something I liked, and I wanted to stick with it. My parents were always taking photos of me when I was younger and that influenced me to start.
Photography is important to me because I can see things from a unique perspective by looking through a lens and very creatively instead of what the world is normally. Ever since I had that little pink camera, I got a sense of what other photographers see and think through their process. This was a moment for me that was the most meaningful, when I started stealing my mom's Nikon point and shoot camera, I started to take good photos. My parents loved the photos I was taking but not when I took the camera. It started to become important to me to be creative with my photos. Once I got a phone when I was thirteen in middle school, I started to take photos on my phone constantly to gain more creativity and control over what I create.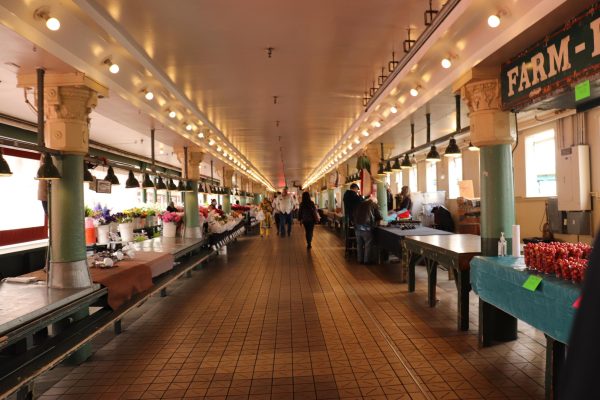 When I was signing up for courses for high school my mom saw on the list of art courses a photography course. We looked at it and saw that different processes of photography were taught, so I said, "This course looks fun and interesting". So, I put that course on my first choice for my electives and when high school started, I got into the class. I was so happy. When I entered the class for photo, I was greeted by a teacher named Noelani Martin. She was nice and was introducing herself and she was talking about how she studied photography in college. Then she introduced the different things that we were going to learn in class, and I got really excited about the darkroom printing and the digital work. Then I told her that I am excited to learn about the different cameras and spaces in the room. She and the art department in my high school are a big part of my photography journey because they all inspired me every day, I came into the photo room. By the end of that year, I started to learn photoshop and editing my photos that I was creating.
By the end of my first year of high school photo classes became a big part of my high school journey and Ms. Martin became my favorite teacher because she pushed me to do better with my photos since I told her I wanted to do that in college. I started to think about what I wanted to do when I got to college and thought of photography. My parents and the art department believed that I could do that, and they inspired me to study art and later become a photographer. My dream job is to do client work so I can have that experience with people that want their memories taken and I know this was powerful for me.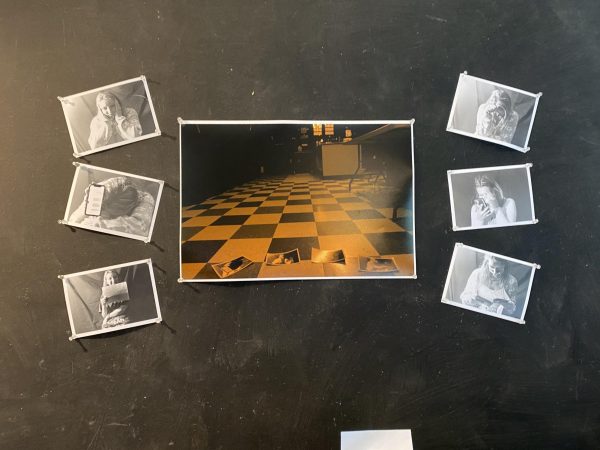 The classes I took were Photography 1,2,3,4 in high school but I was kind of self-taught of how I took my photos outside of school and classes. I have also taken some graphic design classes. With these classes I have picked up a lot of different processes such as darkroom printing, double exposure with digital and film, studio lighting.
In my freshman year my dad gave me his old DSLR camera, and I had a canon rebel XT, and it lasted a few years until I was 16. That was the point where I was practicing how to use manual mode and all the camera settings and started taking so many photos. The first photo I was proud of was of my dog was on my second camera. This picture was good enough that I entered it in my first art show.
My 16th birthday came, and my mom told me that I should get a new camera because my other one was breaking.  So, I started to research for a new camera, and I ended up with a canon rebel 800d and I have had that camera ever since. Over the years in photo class, I started to use the DSLRs more for double exposure and a lot of other processes. Darkroom photography started to become my favorite because I get to use a film camera and use old school film and use the enlargers to print images.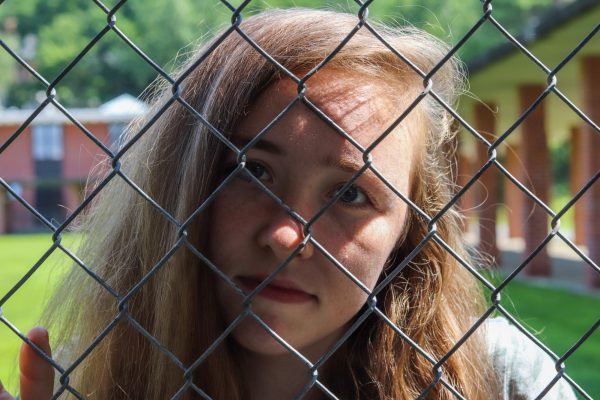 I started to post my recent photos on Facebook to get my families feedback on my photos. I always got a lot of nice feedback, and everyone was so supportive of my hobby. I want photography to be my dream job for all the people that have supported me on my journey. Then I started to get into displaying different types of old cameras from the 50s and I was obsessed with old film cameras. Then I started to look at exhibits in museums that were photography related. I went to this exhibit that was the women behind the lens and it was cool to see all the photos from these women. I could see what the women took photos of and the opportunities that they had at that time.
In the winter I took photos for my family's Christmas card, and I put my camera on a tripod, and I did self-timer on it, and they actually came out really good. Once I got to my senior year and when I was finding colleges with photography in it. My photo teacher started to challenge me and started to have me figure things out by myself in the darkroom and on the DSLRs. This was good because I could see what it was like to do things myself in a college class setting. This year is when I started to help my teachers in the mornings and the afternoon with breakdown and setup of the darkroom, also I was the art department's TA which is the teacher's assistant. A lot of times I would teach people how to do something in photo class or do things for the teacher to help in the classroom.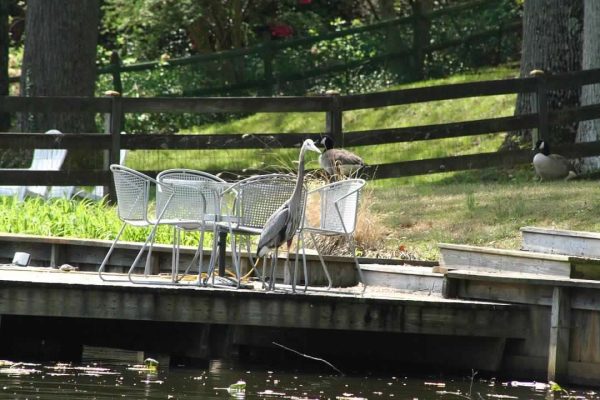 I had the opportunity to do an art show in high school and the school community got to see my art displayed on railroad board. Also, in 2020 I had the opportunity to take graduation photos for 3 groups of my friends and we took them at the school, and we got some great photos out of it. While I was taking those photos, I had to think about what the photos were going to look like when I was editing them. During my senior year I did this assignment called an independent photo series, so I decided to a self-portrait series called Emotions of my senior year. I want to show a different emotion for each class I took that year. This was the year where I wrote my first artist's statement and learned how to write one.
In 2020 I went to Washington DC and went to Black Lives Matter Plaza and took photos of all the cardboard pieces on the fences of the things that people wanted to change about how they lived. When I was close to starting college, I got into street photography and wanted to go to farmers markets or different events outside that people were selling things and took photos of that.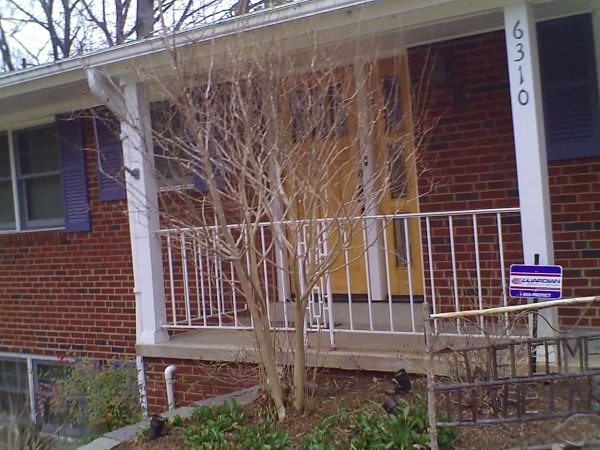 Now in my journey I have learned so much about what things I need to work on such as my editing style and what I want my finish product needs to look like. I have taken nearly 10,000 photos in my whole lifetime. I am getting ready for a big exhibition for the spring that I have worked on over the summer. I have the honor of doing this hobby and being a person who inspired other people to try photography for themselves. While I am in college, I am taking photos of day and night of the campus and numerous photo projects for class or people wanting me to take photos for them. Soon my photos got recognized by marketing from Landmark College and I was starting to think that my photos mean a lot to the LC community. I also got photos posted in other people's articles on LC voices and I also got two of my favorite photos on the back and front cover of LC Voices magazine. At this point in my journey, I always think about what I am doing next for my photos and how I can get them out there into the world.