Chuck E. Cheese Re-Launches Entertainment for the Modern Era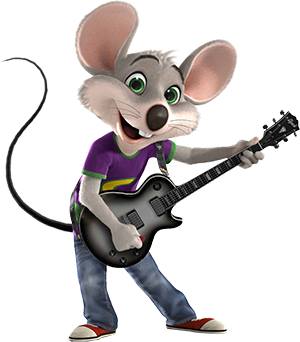 Daniel Molster, WLMC Station Manager, Director of Operations for LC Voies & Advisory Board Member
May 1, 2023
Today, we're looking at something that many Landmark students have come to know and love- Chuck E. Cheese. With shuttles every semester, club programming, web stories on LC Voices, music from the rockstar mouse and his band on WLMC, and a commitment to neurodiverse individuals, it's no secret that Landmark College students love Chuck E. Cheese and Munch's Make Believe Band.
One element remains the same in all those things- entertainment. It's no secret that this 46 year old brand is beloved for arcade games, delicious pizza, and plenty of prizes… but many will argue that Chuck E. Cheese is a unique concept because of its heavy emphasis on the characters and in-store show. Famously utilizing animatronic technology, also known as robotic puppets, Chuck E. Cheese and Munch's Make Believe Band perform musical numbers and comedy skits every day at Chuck E. Cheese locations nationwide.
Beginning in 2017, the parent company CEC Entertainment announced they were beginning to discontinue the famous animatronics and move toward more costume character-geared stages along with movie-theater sized screens in-store to bring the world of Chuck E. Cheese and his friends to life in new and exciting ways. Today, less than 55 locations have working animatronics in-store and the larger than life screen monitors showcase the antics and adventures of Chuck E. Cheese and the band in a Muppet Show-esque style utilizing high quality puppetry, animation, and special effects.
All of this has been building to a very exciting announcement. On April 4th, CEC Entertainment, the parent of Chuck E. Cheese, released a statement regarding a new direction and what is being called a full entertainment re-launch. It states,
"We understand that today's families have access to a variety of platforms for entertainment, and our online content provides an avenue for kids and parents to experience the joy and wonder of our beloved Chuck E. Cheese characters from anywhere," said, Melissa McLeanas, VP of Global Media, Licensing and Entertainment at Chuck E Cheese. "Entertainment has been a part of our brand for over four decades. From our in-store programming, online channels, music playlists and gaming properties, we will continue to evolve how our Chuck E. Cheese characters interact with our multi-generations of fans."
The news excites many and has people wondering- what will the next step for Chuck E. Cheese be? We took a moment to interview two Landmark students about their thoughts on this Chuck E. Cheese Entertainment relaunch and what they think it means.
"Well, if more people knew about Chuck E. Cheese, outside of the stores… I think that could be very beneficial for the company." Said Eden Kayser, Associate Coordinator for Arcade Club at Landmark College. "It would allow them to make more money. More kids knowing who Chuck E. Cheese is… I didn't know the names of the other characters growing up… Focusing more on the quality of the entertainment and shows will benefit the fans and keep them happy."
"I'm hoping that it's going to be very fun and entertaining for the whole Chuck E. Cheese fanbase." Said Catherine Brogan, a student at Landmark College and member of Arcade Club. "I'm hoping throughout this year there will be even better show segments, especially from DJ Munch!"
With a whole year ahead, there's no telling what kinds of madcap mayhem, music, and fun Chuck E. and the band will bring audiences around the world. One thing is for certain though, it will be exciting and entertaining!
You can check out the new Chuck E. Cheese Show content weekly on Tuesdays and Saturdays at youtube.com/chuckecheese or visit chuckecheese.com to find a fun center near you.
Have a Chuck E. Day!
To hear the full student interviews and more details about the re-launch, listen to the audio file below or tune in to WLMC Radio.