OPINION – The Ups and Downs of Six Flags New England
Daniel Molster, WLMC Station Manager, Operations Director, & LC Voices Advisory Board Member
March 30, 2023
It's finally starting to feel like springtime! The weather is warming up, the birds are singing, and the ugly leftover brown snow is starting to melt away. Not only is it brighter out later, but it also means that outdoor activities are starting to come back in style with most people. Now, that's not to say you could've been doing outdoor activities during the winter months (I am not one who could ever possibly ski or snowboard… I'd be in a cast by the end of a few minutes) but it's time for other seasonal activities to take the wheel. What is one of America's favorite pastimes? Visiting amusement parks, of course!
If you're from the northeast, you most likely know who the biggest and most thrilling park in the region is: Six Flags New England! If you're new to Landmark or the area, you'll be happy to know you're just 50 short minutes away from the self-proclaimed "Thrill Capital of New England". Is this park really worth your time and money though? I plan to highlight the thrills, treats, entertainment, and more in this article so that you can decide if visiting this spring is a good idea for you and your friends.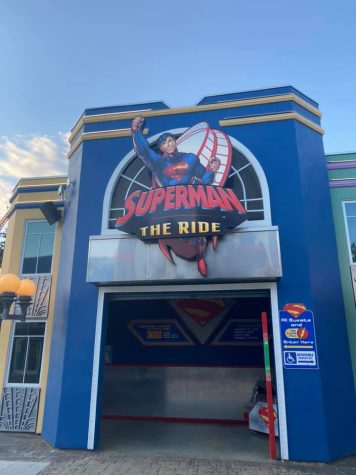 Roller Coaster Collection:
If you're going to make the claim, "Thrill Capital of New England" you'd better have a solid lineup of thrilling attractions for the whole family, right? That is true luckily, this park has a solid collection of rides across all genres from kiddie rides to family rides, and some insane roller coasters that will make you scream your head off! Six Flags New England has a collection of eleven total roller coasters. Two of them are aimed at children and their families.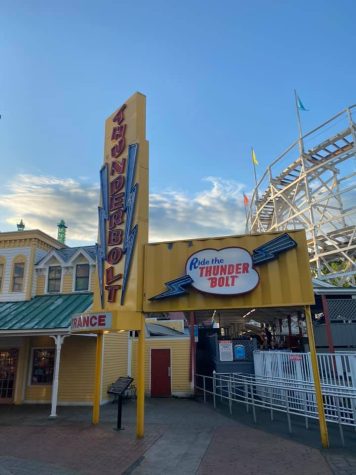 The Great Chase is based off the popular Looney Tunes franchise and Catwoman's Whip is based off of the popular DC Comics character. These family style roller coasters (all ages and for moderate thrill seekers) are Thunderbolt, a 75+ year old wooden roller coaster, Pandemonium, a spinning roller coaster, and Gotham City Gauntlet, based off of various DC Comics supervillains.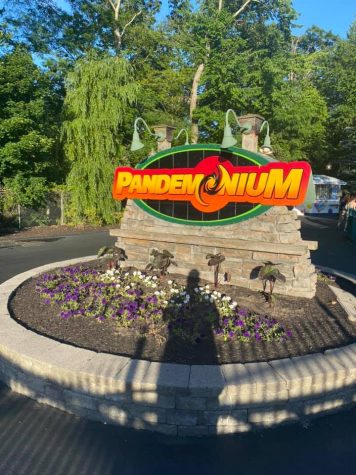 The remaining roller coasters are aimed specifically at thrill seekers and are mostly themed to DC Comics heroes and villains. The star rides out of the whole collection are definitely Wicked Cyclone, a re-tracking of a classic wooden coaster that added Zero-G rolls and smooth steel track, and Superman: The Ride, a 200+ ft roller coaster with insane speed and airtime. These coasters in addition to the rest of the lineup which includes some traditional looping coasters, and a 4-D free-fly coaster are sure to make you fulfill your need for thrills.
Flat Ride Collection: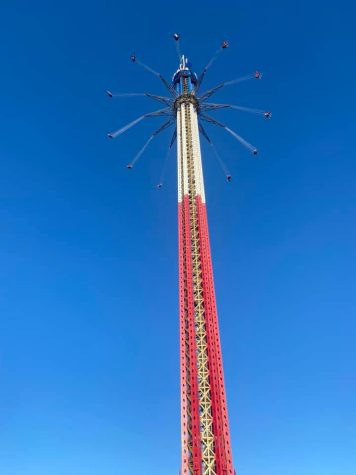 If roller coasters aren't your thing, there are many classic, family, and kiddie attractions that everyone can enjoy. Whether you're riding a classic carousel, flying hot air balloons, or spinning like crazy on the Teacups, you're sure to find a favorite attraction. There are not many extreme thrill flat rides, but there are a few ways to get an adrenaline boost without taking a spin on the coasters mentioned previously. SCREAM! is a drop tower that shoots you up 200+ feet and then drops you back down rapidly. Cyborg: Hyper Drive provides a jaw-dropping light show combined with the speed and thrills of a spinning ride that goes in all directions including up the ceiling and back down. New England SkyScreamer was previously known as the world's tallest swing ride and stands at a whopping 408 feet with breathtaking views of Massachusetts and Connecticut. Overall, a solid collection of flat rides can be found for all thrill levels.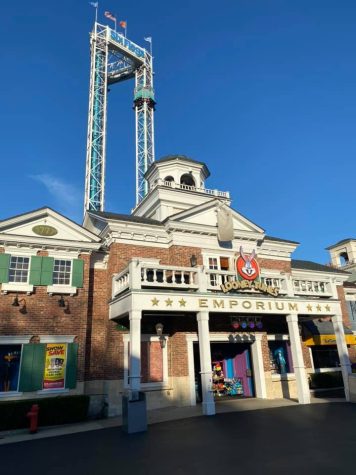 Layout and Theming:
You might be thinking at this point that everything I've said is fine and dandy. But there are other things you may want to know about that truly can frustrate a first-time visitor.
Let's talk about the layout of this park for a moment. When you get through the turnstiles, you'll be on Main Street. To the right is the classic 1909 Illinois Carousel and Six Flags Passholder Plaza. The only attraction in Six Flags Passholder Plaza is The New England Express, a vintage train ride. There are some benches and a small water tower, however, to ride the attraction or use the amenities in this section you must be a Six Flags Passholder or Legacy Member. If you make your way to the bottom of Main Street, there are three different directions to go. You can go left, right, or straight. Each pathway takes you to different themed areas of the park. On the left path, you can visit Crackaxle Canyon, a western themed town with four attractions. Also, on the left path you can visit Looney Tunes Movie Town, one of the three children's areas at the park. Follow the path through Looney Tunes Movie Town and you'll reach the North End. This section contains a few rides and some restaurants.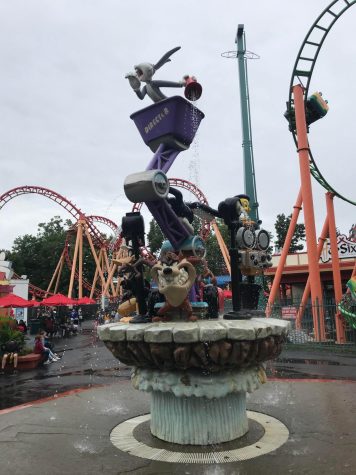 If you loop back to Main Street and go straight, you'll reach DC Universe, the section based off the DC Comics superheroes. This is the largest section of the park and features three of the roller coasters and three of the flat rides, all of which are high-thrill attractions except for Catwoman's Whip.
Take the stairs up from DC Universe or go left from Main Street and you'll reach Rockville and Kidzopolis. Rockville is a 50s themed area and has only two rides, a variety of carnival-style games, and some restaurants. Kidzopolis is the second children's area and has similar attractions to Looney Tunes Movie Town, just without character theming.
The last two sections are Gotham City, based off the DC supervillains which features only high thrill attractions and Hurricane Harbor, the largest waterpark in New England. Is your head spinning yet? That's how it feels to walk around the park. On top of this, the areas themselves are very poorly themed, except for Looney Tunes Movie Town, Rockville, and DC Universe.
These sections help you feel immersed in their theming with different building facades, characters, statues, and music. It should be noted that these sections do need touch-ups on paint and other small landscaping features but are overall the best themed.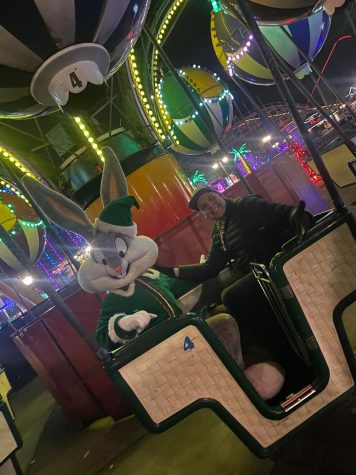 Entertainment:
You've already heard two brands mentioned, Looney Tunes and DC Comics. Does that mean Six Flags New England utilizes them for shows and entertainment in the park? Not exactly. The DC Comics characters have not been seen in the park since 2018 and did not return to the park as of 2022.
The Looney Tunes have been making daily appearances in all the seasons even when the DC characters have not. The only issue is they are only used for two purposes: Meet & Greets and a show called Six Flags Block Party.
The show, Six Flags Block Party has two Looney Tunes dance to various genres of music with interactive games such as limbo and freeze dance mixed in. While this show can be fun, it gets repetitive very fast because it does not change frequently, roughly 3 times per season the music and games will shuffle slightly. My hope is in 2023 they will find better uses for these timeless characters in the park.
Treats & Eats:
Six Flags New England has a variety of food, drinks, and treats that everyone can enjoy. Whether it's a giant pretzel, ice cream, pizza, burgers, or something unusual; Six Flags offers it. The menus are fairly consistent across all Six Flags parks so there's nothing that specifically jumps out here. Just be aware that food and drinks can get pricey, so having a dining plan or dining pass can be worthwhile especially if you decide to visit again.
Overall Value & Final Thoughts: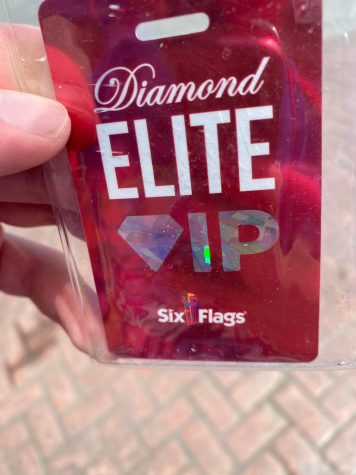 I find myself always enjoying my time at Six Flags New England. Sure, the rides can get long lines and I've probably heard the song Bugs Bunny and Daffy Duck are dancing to for the eighth time, but I still enjoy the atmosphere.
I'm someone who can go to an amusement park and just walk around and enjoy the moment to be happy. I don't constantly need to get on rides to have a good time. I believe that is possible visiting Six Flags New England.
Value wise however, I do advise getting a season pass even if you are only visiting once. The reason why I suggest this is because it is typically less expensive than buying a day ticket and you will get free parking, in-park discounts, and other benefits that you can use not only that one visit, but also over and over.
I don't know about you, but I'm counting down to opening day. I hope to see you there!
SOURCES:
https://www.sixflags.com/newengland/things-to-do
https://www.themeparksandentertainment.com/2021/06/10-fun-facts-about-six-flags-new-england.html
Personal Experiences