OPINION- Why Chuck E. Cheese is Truly Fun for ALL
Daniel Molster, WLMC Station Manager, Operations Director, & LC Voices Advisory Board Member
February 28, 2023
I often get asked around campus, "Where did you get that Chuck E. Cheese gear?" Or sometimes it's, "Eww, why do you like Chuck E. Cheese?" But, whether people can comprehend it or not, Chuck E. Cheese is arguably one of the best entertainment venues out there for more reasons than one. In this piece, I will break down some of the key reasons why you should visit Chuck E. Cheese, especially if you're hesitant to visit as a young adult or have never been.
1. Arcade Games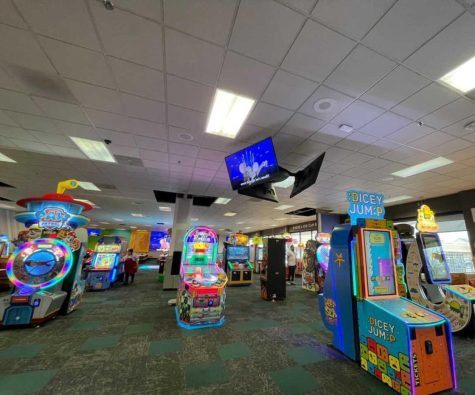 It's no secret that Chuck E. Cheese has focused on arcade games since their first opening in 1977. What you may not know, however, is that they have the best value in arcade gaming on the market- a fact that is undeniable. Chuck E. Cheese offers an "All-You-Can-Play" gaming system where you purchase the amount of time you want to play games for and then get unlimited games. Chuck E.'s competitors, including Dave & Buster's, have a similar system but never include the redemption (ticket) games while Chuck E. Cheese does not restrict the number of tickets you win nor the types of games it is valid on. One other note about the arcade games; they are almost all exactly the same as what you'd find in an "adult" arcade. Whether it is Big Bass Wheel, SpongeBob Pineapple Arcade, Pop the Lock, Deal or No Deal, Fishbowl Frenzy, NFL Two-Minute Drill, NBA Hoops, Down the Clown, Baseball Pro, Flying Tickets, or any other of the games you come to expect from an "adult" arcade, Chuck E. Cheese has them. Chuck E. Cheese locations have an average of 70 games per store. However, some locations may have up to 150 games, depending on the size of the place.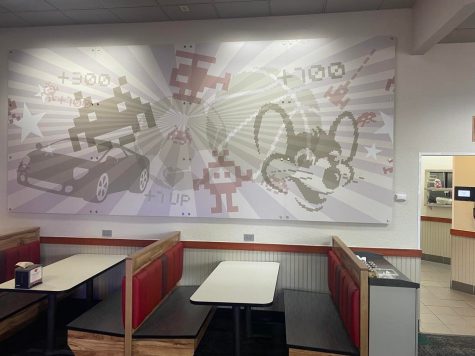 2. Food & Drink
You might be thinking, "EWW, Chuck E. Cheese pizza is GROSS!" At one point, I'd agree with you. However, in 2016 Chuck E. Cheese unveiled a new pizza recipe which focused on freshly made dough daily, vine-ripened tomato sauce, 100% whole milk mozzarella cheese, and fresh-cut toppings. Once that pizza recipe changed, I felt like the food improved ten times over! The pizza is SO good! The crust has a garlic butter spread, so it's warm and buttery when you bite into it. It makes me hungry just thinking about it! In addition to pizza, Chuck E. Cheese serves good chicken wings, cheesy bread, and fries. They also offer Dippin' Dots, Unicorn Churros (flavored churros based on the character Ronnie the Unicorn), and a warm chocolate chip cookie pizza. If that is not enough to sell you on the menu, they offer unlimited soft drinks with the option to get a collector's cup that gives free refills for life. Lastly, they serve beer and wine with a two-drink limit per day, but I never drink, so that is not an attractive selling point for me.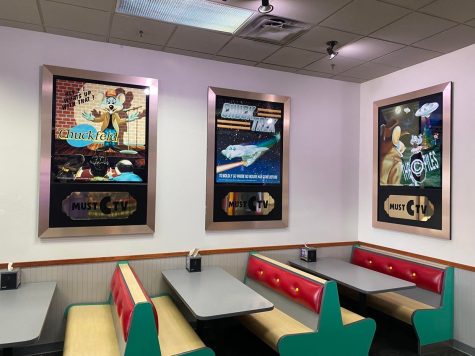 3. Entertainment Value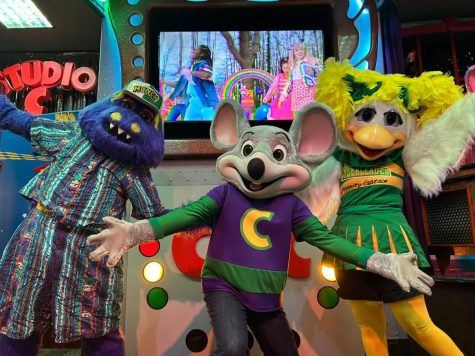 One of the defining things about Chuck E. Cheese is the entertainment! No, I am not referencing the arcade games but rather The Chuck E. Cheese Show. The Chuck E. Cheese Show features musical numbers by Munch's Make Believe Band (Chuck E. and his friend's band), comedy sketches with the characters, music videos from other artists, and advertisements. The Chuck E. Cheese Show has an average of seven to ten musical numbers per show and releases approximately six times per year to all locations. The segments starring Chuck E. Cheese and the band are presented in a Muppet-esque fashion with high-quality puppetry and many jokes/gags to make everyone have a laugh. In addition to the main show, there is Chuck E. LIVE, which features a costumed character Chuck E. Cheese who performs every hour on the: 30 to a song and dance style musical number for all the guests. This element is unique in two ways. One of them is that Chuck E. Cheese is the only character you can meet every hour on the: 30 around the world every operating day. The other element is that unique "Disneyland" effect; the idea of being able to meet a popular character in a special environment every day is a rare concept. Chuck E. Cheese has improved its show in the last three years, and I'm excited to see what happens next.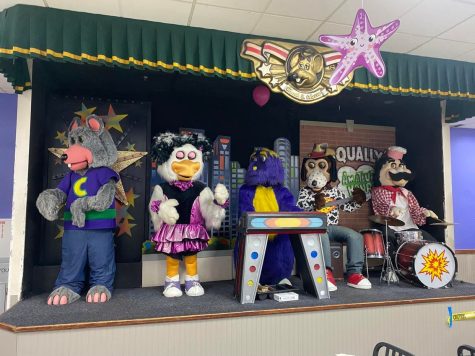 4. Commitment to Individuals with Neurodiversity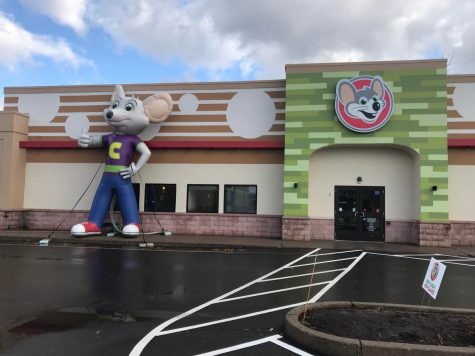 I think this is a special point to highlight. In 2017, Chuck E. Cheese launched its Sensory Sensitive Sundays initiative to provide a place where "Everyone Can Be a Kid." This program features lower lighting, no music, no appearances by Chuck E., and no crowding. This is an amazing program because it is an industry game-changer. Nobody in their genre of industry is doing a program like theirs. The program was also created and certified in affiliation with CARD (Center for Autism and Related Disorders), and all staff receive training to work the day the event happens. Sensory Sensitive Sundays happen on the first Sunday of every month from 9 AM-11 AM at every location. It's a great way to show how much they care about individuals on the spectrum, which is a point that hits home for me.
I could go on forever about why Chuck E. Cheese is the place to be and why you should change your perspective if you think it's "just for kids," "gross," or "weird." Next time you see me around campus or anyone wearing Chuck E. gear, you should ask, "When are we going to Chuck E.'s Place?!" The answer might surprise you just as much as hearing about why Chuck E. Cheese is fun for everyone, just make sure to bring your best game face!
Have a Chuck E. Day!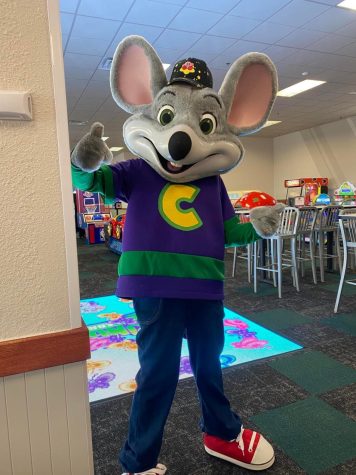 SOURCES:
https://www.chuckecheese.com/sensory-sensitive-sundays/
https://www.chuckecheese.com/experience/all-you-can-play/
https://www.chuckecheese.com/menu/
Personal Experiences
Editor's Note: This author was an intern for CEC Entertainment and has had affiliation with the
business.