LC Voices Fall 2022 In Review
LC Voices presents a look back at the Fall 2022 Semester. Click the links in the article to revisit stories from this semester!
Here we are once again at the end of another semester at Landmark College. The leaves have come and gone, along with all the scheduled breaks, and now graduation is right around the corner for some students. With all that has happened since August, it seems like a great time to highlight some of the best moments of the semester overall and from LC Voices. Read on!
We can't get started without mentioning the beauty of our campus. Whether it's enjoying a beautiful sunset, a walk outside, or the simple wonder of a tree, our campus truly has it all.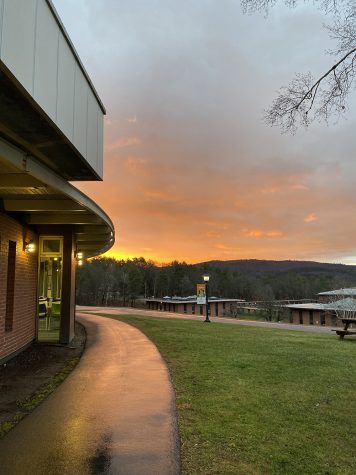 LC Voices began the Fall 2022 semester with a bang! Just three weeks in, we put out a "Legacy Edition" of Voices magazine that included new content along with stories from past semesters. The issue was published and distributed just in time for Family Weekend. Throughout the semester, dozens of articles were published on the web site via courses and student submissions. We even have a celebrity news reporter in our midst… Yes, Finn… we gave you a shout-out.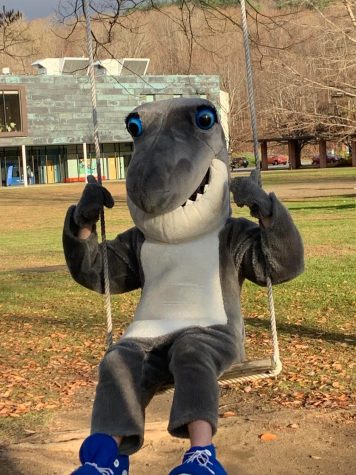 LC Voices has grown significantly over the past few months, and that's largely due to YOU, the readers. A final print edition of the Fall 2022 semester was published and distributed during Finals Week. Look for it around campus as the semester winds down.
Meanwhile, over on Voices TV, the programming was constantly evolving throughout the term thanks to some much-needed student feedback. The weekly news was able to make a huge turnaround and many people not only visit LC Voices online but the Voices TV YouTube channel as well! There is a lot to celebrate at the Voices TV studio, indeed.
Last (but not least!) WLMC Radio celebrated another successful term. Through the third annual World College Radio Day, students embodied the motto of "the show must go on" to provide 24 straight hours of live content. That's quite impressive! Even more surprisingly, the WLMC Station Manager (yours truly!) and Faculty Advisor Eric Matte were invited to visit The White House along with other college radio delegates from other schools. Is there no end to WLMC's recognized success? Congratulations to all who are involved with the station!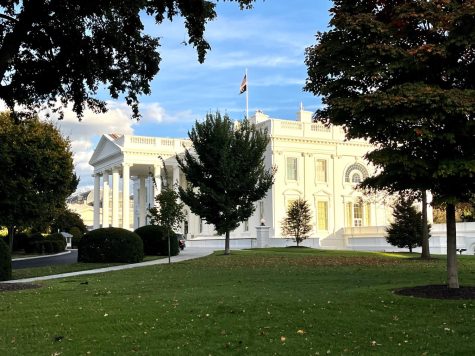 Now, this wouldn't be a true review without mentioning the most tragic event of the term. John Wood (a.k.a. "RD Wood" or "Coach Wood") passed away unexpectedly on November 25. A campus memorial was quickly erected on a set of bleachers on the lower campus quad, giving students, faculty, staff, and even alumni, a place to express their gratitude for Coach Wood and their grief at the passing of a true Landmark College legend. A "Celebration of Life" event for Coach Wood will take place on December 16 in the Fine Arts Building's Greenhoe Theatre.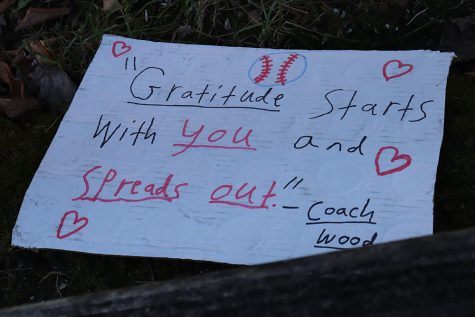 You've heard about the ups and downs here folks. It has been our pleasure to bring you news and entertainment for this semester, but there's one last thing to report before we close the review.
CONGRATULATIONS TO THE LC VOICES ADVISORY BOARD GRADUATES:
Jeanne Favaro- Technical Director of Operations for Voices TV
Kenny Pepper- Executive Editor for Voices Magazine/Director of Operations
Thank you to everyone who has supported us this semester. Have a wonderful winter break and stay tuned because we'll be back before you know it!
Special Thanks to Catherine Brogan who provided multiple campus pictures for this article.
Don't worry! LC Voices will be back in the new year with brand new content beginning in the first week of January. Until then, please go back and enjoy the stories, articles, and artwork from throughout the Fall 2022 semester. Thank you again for your support of Voices Magazine, Voices TV, & WLMC Radio!